ABOUT THE MATCH
---
The National Resident Matching Program ("The Match") is an independent, non-profit organization that in 1952 conducted the first nationwide, systematic placement of allopathic medical school students into graduate medical education (GME) positions in United States teaching hospitals. Over nearly 70 years, The Match has grown to include osteopathic medical students and graduates and U.S. citizen and non-U.S. citizen international medical school students and graduates among its applicants in the Main Residency Match® and the more than sixty-five Fellowship Matches managed through its Specialties Matching Service®. National Resident Matching Program International® (NRMPI®), a wholly-owned subsidiary, offers matching services to private and governmental agencies located outside the U.S. and Canada.
The Match is the largest health care matching service in the world, meeting the needs of more than 60,000 medical students and graduates annually who compete for more than 40,000 residency and fellowship positions. The Match also offers unparalleled data resources and is committed to research that benefits the GME community.
MISSION AND VISION
---
Match healthcare professionals to training programs through a process that is fair, efficient, and reliable, and provide meaningful Match data and analyses to stakeholders.
Serve as a trusted global provider of matching services for healthcare professionals and the premier Match data resource.
MESSAGE FROM THE BOARD CHAIR AND CHAIR DESIGNATE
---
2020 was a remarkable year for NRMP and for all medical education. The COVID-19 pandemic upended end-of-year educational requirements and Match Day and commencement ceremonies across the country, placing applicants, training programs, and medical schools in uncertain and unprecedented circumstances.  In response, NRMP established FAQs, conducted webinars, and built resources designed to provide guidance and clarity around 2020 appointments.  NRMP also adjusted the 2021 Main Residency Match timeline to reduce financial stress on applicants and maximize time for applications and interviewing. In the end, the Main Residency Match and Specialties Matching Service matching programs realized very successful outcomes.
2020 also brought about strategic planning and consideration of ways for NRMP more fully to achieve its mission and represent the needs of all stakeholders. The Board of Directors sharpened its focus on the need for NRMP to establish a robust, strategic research agenda, and I am pleased that the first large-scale project under the new research agenda is the collection of primary source applicant demographic data, beginning with the 2022 Main Residency Match. NRMP held a call for public comment and queried multiple national student and medical education organizations to ensure we were listening to the community and aligning our efforts with the needs of medical education. Support from the community was strong; with applicant demographic data NRMP will be in a position to identify patterns of behavior around the ranking and matching processes and lead national conversations that address diversity, equity, inclusion, and transparency in residency and fellowship training.
Last but not least, it is important to recognize that 2020 concluded NRMP's first full year under our new President and CEO, Dr. Donna Lamb. Despite the very challenging year, her vision has begun to steer NRMP in a new direction that is exciting, expansive, and service-oriented. The Board of Directors admires the leadership Dr. Lamb has brought to NRMP and the work of our dedicated staff. As I step aside from my role as Chair of the Board on June 30, I want to express my immense gratitude to the medical education community, my colleagues on the NRMP Board, and our many partners. The transition to residency remains a remarkable milestone in the lives of physicians, and I am excited for NRMP to continue its good work of informing and supporting that transition in the years to come.
Steven J. Scheinman, MD
Chair
I am extremely honored to have been chosen as the next chair of the NRMP Board of Directors. I am proud to be affiliated with an organization with such demonstrated excellence and integrity. Based on a Nobel-prize winning algorithm, the Match process over decades has proven to be stable and reliable, providing a vital service to students and residents as they progress in their medical training. The Match allows applicants to submit their true preferences with regard to programs, it considers all preferences of applicants and programs, and it allows applicants access to crucial offerings such as couples matching and multi-specialty matching.
The NRMP is moving into a new phase of innovation and engagement with the medical education community. As an example, it is exciting that the NRMP has decided to collect demographic data so that we will be able to expand the information that we provide our stakeholders and participate in the national conversation around issues of diversity, equity, and inclusion in the matching process. I look forward to an exciting two years as chair as NRMP implements its strategic plan and charts progress as a critical organization in medical education.
Donna D. Elliott, MD, EdD
Chair Designate
MESSAGE FROM THE PRESIDENT AND CEO
---
I am excited to share with you the NRMP Annual Report for 2020, highlighting the organization's accomplishments and my first full year as President/CEO.
Each year, NRMP reports that the most recent Main Match was the largest ever, and 2020 did not disappoint. With almost 45,000 registered applicants vying for 37,256 positions in the 2020 Main Residency Match, 94.6% of positions filled when the Match was run. With the conclusion of the Supplemental Offer and Acceptance Program (SOAP®) the positions filled increased to 99%. The Specialties Matching Service (SMS) also realized gains with 68 subspecialties participating in 22 matches. Of 11,767 positions offered by 5,110 programs, 89% of positions filled and 81% of applicants (12,925) obtained positions.
The 2020 Main Match concluded just as COVID-19 exploded across the U.S., setting in motion an extraordinary appointment and recruitment year. The COVID-19 pandemic challenged all in the GME community to think differently about how best to support applicants in their transition to residency and into the next phase of their careers. NRMP used the opportunity presented to think not only about how to support our constituents during deeply unsettling times but also how we could improve our processes, foster greater interaction with the community, and continue to provide value. To address immediate concerns, NRMP established a set of critical FAQs in March 2020 that were updated "real time" to reflect changes in the pandemic landscape as they occurred and modified pinch points in the 2020-2021 Match cycle to optimize the time needed for recruitment.  Beyond the pandemic in 2020, NRMP hosted a call for public comment on potentially new data collection practices, expanded its research initiatives, began modernizing Match agreements and policies, initiated constituent-friendly, technology-based updates for accounting services and case management activities, and worked with the Board of Directors to ensure its composition represented the community it serves. All efforts were designed to bring NRMP in closer concert with stakeholders while strengthening its infrastructure for better customer service and service delivery.
In 2021, NRMP continues to build on all that was accomplished in 2020:
The new data collection practices vetted through calls for public comment will be implemented with the launch of applicant demographic data collection this September;
All Match Participation Agreements will be revamped to ensure they are in plain language, follow the cycle of the Match process, and help each cohort understand their rights as well as their responsibilities; and
Establishment of a robust research agenda will continue with strategic focus on identifying patterns of behavior during the recruitment cycle to better understand and educate the medical education community about inequities in the processes.
Also this year NRMP will launch a complete redesign of its public website with the aim of greatly improving navigation, availability of educational content, reporting and analysis capabilities, and overall aesthetic. NRMP also will work with thought leaders to identify areas of true innovation in the transition to residency.
This includes modeling and simulation of current and potentially new match frameworks to engage in meaningful conversations about possible changes to the transition, ensuring understanding of anticipated outcomes as well as the potential for unintended consequences.
It has been, and continues to be, my honor to lead the NRMP, ensuring equity and transparency in the Match processes. To that end, NRMP will always focus on identifying root causes and will always seek to answer the question, "What problem are we trying to solve?" I feel immense gratitude to the medical education community for the trust you have placed in me and the NRMP. I look forward to our work together continuing to improve processes, and in turn, the transition to residency.
Donna L. Lamb, DHSc, MBA, BSN
Strategic Vision
---
WHAT PROBLEMS ARE WE TRYING TO SOLVE?
In 2020, NRMP executive leadership and the Board of Directors initiated strategic planning for the purposes of thinking candidly about the future of the organization and its role in the changing landscape of undergraduate and graduate medical education. The challenges facing the transition to residency are real, and from the strategic planning process emerged a recognized need for the NRMP to ask critical questions, examine internal processes, and leverage partnerships to achieve a better, more authentic UME to GME experience.
The stakes are high, and the NRMP is responsible for understanding and responding to the varied, often competing needs of many interest groups. As such, the NRMP has pledged to use the following principles as guides for its evolution and growth:
Ensure change processes are deliberative and data-driven

Consider the potential unintended consequences

Prevent, to the extent possible, any harm to constituents

Prioritize equity for, transparency to, and accountability of all stakeholders
Access the action areas below to learn more about the roadmap the NRMP will use to 1) identify root causes of problems, 2) crystalize its purpose and mission for stakeholders, and 3) affirm its goals in support of the next generation of young physicians and clinical educators. Leadership will continue its work in 2021 to further refine goals and hone pathways to success.
CONSTITUENT SUPPORT
---
The NRMP continues to offer a cadre of tools and resources to support constituents throughout the matching process.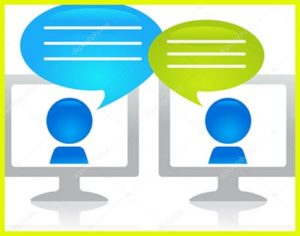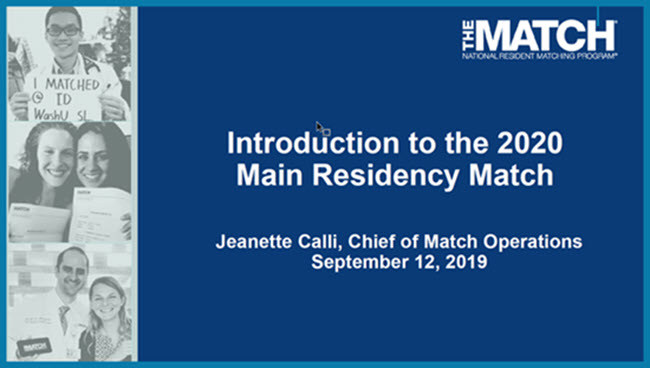 Newsletters 
The Match Illuminator newsletter with timely tips and reminders for better Match participation and navigation is delivered to more than 17,000 individuals each month

Illuminator open rate averages 25 percent, 9 percentage points higher than the industry average


Fellowship specialty welcome newsletters achieve a 40 percent open rate or higher
Online Assistance
Email ticket satisfaction rating averages 96 percent

Phone call handle response rates averages 98 percent


Chat satisfaction rating averages 98 percent

Overall customer satisfaction with NRMP online assistance averages 96 percent
Webinars, Learning Videos, and R3© System Support Guides
NRMP's You Tube Channel has over 4,000 subscribers

More than two dozen micro-learning videos are available on a range of topics including registration, certifying rank order lists, match policy, and how the matching algorithm works

A collection of applicant- and program-centric live webinars are offered annually, each one achieving 1,000 registrants
Avg. Monthly Website Visitors
GOVERNANCE
---
The NRMP is governed by a 19-member Board of Directors that includes medical school deans, desigated institutional officials, MD and DO program directors, MD, DO, and IMG resident physicians, and MD and DO medical students. Members represent a variety of ethnic, racial, and religious backgrounds, and more than half are women.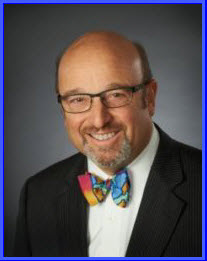 Steven J. Scheinman, M.D.
Chair
President and Dean, Geisinger Commonwealth School of Medicine; Executive Vice President and Chief Academic Officer, Geisinger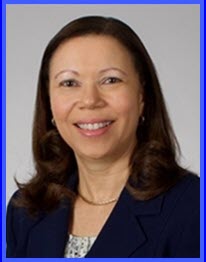 Donna D. Elliott, MD, EdD
Chair Designate
Vice Dean for Medical Education, Keck School of Medicine University of Southern California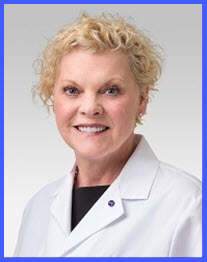 Deborah S. Clements, MD
Secretary/Treasurer
Chair, Family and Community Medicine, Northwestern University Feinberg School of Medicine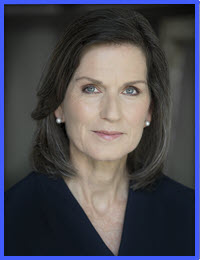 Donna L. Lamb, D.HSc., M.B.A., B.S.N.
President and CEO
National Resident Matching Program
           

University Hospital Case Medical Center
           

Harbor-UCLA Medical Center
E. Sander Connolly, Jr.,  MD
         

  Columbia University College of Physicians and Surgeons
         

 University of California, Davis
       

    The Josiah Macy Jr. Foundation
         

  Creighton University School of Medicine
           Louisiana State University Health Sciences Center

           

Public Member
           George Washington University

           

Medical College of Wisconsin
Ricardo J. Bello, MD, MPH
           University of Massachusetts Medical School

           Vanderbilt University Medical Center
Christopher B. Traner, MD
           Yale-New Haven Hospital
     

      Michigan State University College of Osteopathic Medicine
           University of Iowa Carver College of Medicine

Ebony White-Manigault, MPH
       

    Wayne State University School of Medicine
FINANCIALS
---
NRMP fees are among the lowest charged by medical education service organizations.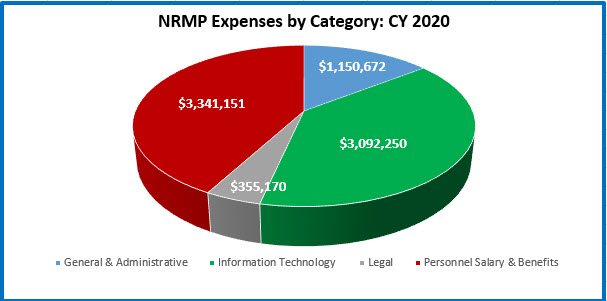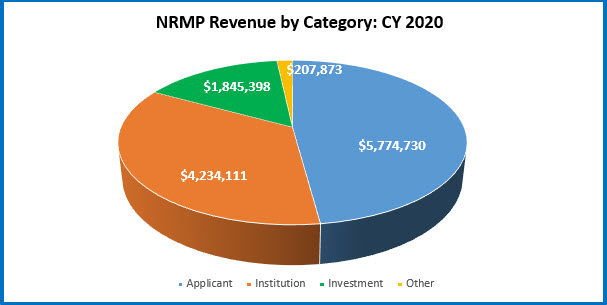 The Match registration fee includes access to

Data Reports and Research Articles

Newsletters
Interactive Data Tools
PRISM Smartphone App
R3® system Support Guides and Micro-Learning Videos
Increases in revenue are directed toward
Software Development

Information Technology (IT) Upgrades
Subsidization of the Transition to Residency Conference
Innovative Tools and Resources